Drain king Plumbing Of Alabama
(256) 445-2415
Drain King Plumbing Of Alabama in Hartselle, Alabama is a team of professionally trained plumbers that offer excellent plumbing services for the home. With over 30 years of experience, the company is dedicated to providing top-notch service with safety in mind. They use the best materials, the highest quality tools and equipment, and the most experienced technicians to ensure reliable and quality key plumbing solutions. Their team is also able to recommend and install energy-efficient fixtures and systems and provide preventative maintenance. With the help of Drain King Plumbing of Alabama, homeowners can expect their projects to be done correctly and efficiently the first time around.
Ratings for Drain king Plumbing Of Alabama
google
Reviews for Drain king Plumbing Of Alabama

rising s.
The guy that installed my water heater was very professional and his craftsmanship showed in his work. I was very impressed and would recommend Drain king to anyone., Drain King is actually called DrainGo now btw
crissey w.
Drain Kimg is an amazing company. I recently had my hot water heater replaced. They were fast, reliable and very affordable!! I would recommend them to anyone
david b.
Jason is great!!!! If you want a honest man doing your work then Drain King is the best
Photos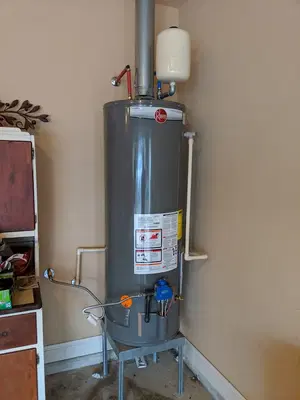 Business Hours
| | |
| --- | --- |
| Sunday: | Closed |
| Monday: | 7:00 AM - 7:00 PM |
| Tuesday: | 7:00 AM - 7:00 PM |
| Wednesday: | 7:00 AM - 7:00 PM |
| Thursday: | 7:00 AM - 7:00 PM |
| Friday: | 7:00 AM - 7:00 PM |
| Saturday: | 7:00 AM - 3:00 PM |
Nearby Home Repair Experts