Advanced Appliance Heating and Air Conditioning
(251) 394-4522  |   Visit Website


              

Advanced Appliance Heating and Air Conditioning in Mobile, Alabama is an air conditioning contractor that provides quality service with skilled technicians in the field of air conditioning repairs and installations. It also provides homeowner insight and advice on planning preventive maintenance for HVAC systems in order to ensure a comfortable home environment.
Ratings for Advanced Appliance Heating and Air Conditioning
google

yelp

foursquare
Reviews for Advanced Appliance Heating and Air Conditioning
bob m.
Ronnie the owner promised to make repairs to a gas furnace in one of my rentals. He even called my tenant and said he was on the way. He never showed up so she spent a cold night with no heat. He doesn't respond to texts or messages left. If it's important to you to have a repair made, don't call Advance Appliance. Service: Heating system repair
stephanie c.
Used Mr Greenlee for a dryer repair. Overall, a very friendly man. However. Contacted for dryer repair on a Friday. Said he was coming between 12-4. He did not. Contacted again on Saturday morning (as there was no one else opened and I desperately needed to do clothes). Said something had came up the day before and he would come between 12-4. Called me at 420 and said he was on the way. Didn't hear from him until 930 pm. Something else came up. First asked to come the next day but then asked if it was too late to come. Overall, yes it was but I had already been stuck at home for two days waiting on a dryer repair and didn't want it to take up all day Sunday too (and still possibly not end up done). It was almost 1030p when he got to my house and didn't leave until 2am. Dryer was working. He also fixed my ice maker and didn't charge me for it. And I sincerely appreciate him coming and working that late-BUT it was a little unreliable in actually getting him there. he was indeed a nice gu
cortney s.
Bought a washing machine from Ronnie and he was super late for the installation appointment. He didn't install it properly and it wasn't level. He promised to return to fix it and then never would answer. The machine was warrantied and immediately started flooding my laundry room. Took him over a week to show up. He couldn't fix it and said he would bring me a new one the next day. That was 2 weeks ago and he is not answering my calls or responding to my messages. He is very UNRELIABLE. and now I am out of money and still no washer. DO NOT RECOMMEND. He is a crook who does not live up to his warranty.
Photos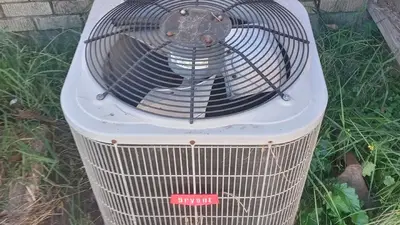 Business Hours
| | |
| --- | --- |
| Sunday: | 12:00 AM - 12:00 AM |
| Monday: | 12:00 AM - 12:00 AM |
| Tuesday: | 12:00 AM - 12:00 AM |
| Wednesday: | 12:00 AM - 12:00 AM |
| Thursday: | 12:00 AM - 12:00 AM |
| Friday: | 12:00 AM - 12:00 AM |
| Saturday: | 12:00 AM - 12:00 AM |
Nearby Home Repair Experts