PoBoy911 Roofing & Restoration
(888) 762-6991  |   Visit Website


              

PoBoy911 Roofing & Restoration is a roofing contractor located in Mobile, Alabama providing its services to the local community. The company also offers a water damage restoration service for the surrounding area. They strive to provide quality materials and professional work to ensure customer satisfaction.
Ratings for PoBoy911 Roofing & Restoration
google

yelp
Reviews for PoBoy911 Roofing & Restoration
johnny g.
Had a leak around my Chimney, I contacted POBOY911 Spoke with a person named Jared who assured me that someone would be headed my way shortly. Someone arrived as promised, they examined the roof, We discussed the repairs, and they stated that I might need some additional plywood, we discussed approximate cost of repairs I agreed. On the day of repairs, The crew arrived, they were on time, very polite, professional, and efficient. Shortly after the repairs began, we realized that we did need additional wood. They departed to purchase the material, they returned and immediately continued the repairs. Shortly thereafter it started to rain, the crew finished the plywood and applied Ice and water, then took a break from the rain. When the rain let up they continued the work till job completion. They did a thorough clean up and let me know that the job was done. The day after the job was completed Jared came by, looked over the job, asked if I was satisfied and let me know if I had any ques

thomas h.
I watched Jared's crew repair part of the roof and fireplace flashing on my neighbors house. They did a beautiful job. My neighbor contacted Jared and he came out that afternoon and looked at my roof. I had been having a leak issue that I had been working on myself. He gave me some free advice but I offered to pay him to come back and work over all the bad spots I had missed. He returned a couple days later, sealed and calked and nailed as needed. When all done Jared did not charge me at for any of it. That's a great help for a retired person on SS. Tom H Service: Roof repair
brittney b.
I had damage during the last wind storm that caused a roof leak! He answered and agreed to come out asap! Was on Time, very Professional, super friendly, and was able to complete repairs as promised to stop the leak! Workmanship was incredible! Recommended to all of my friends and family! Services: Roof repair for storm & wind damage, Roof inspection, Roof repair, Roof damage repair
Photos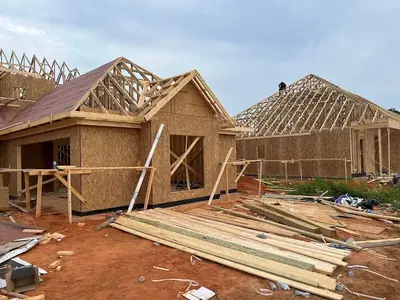 Business Hours
| | |
| --- | --- |
| Sunday: | 12:00 AM - 12:00 AM |
| Monday: | 12:00 AM - 12:00 AM |
| Tuesday: | 12:00 AM - 12:00 AM |
| Wednesday: | 12:00 AM - 12:00 AM |
| Thursday: | 12:00 AM - 12:00 AM |
| Friday: | 12:00 AM - 12:00 AM |
| Saturday: | 12:00 AM - 12:00 AM |
Nearby Home Repair Experts