Taylor Made Services Roofing, INC
(251) 554-7785  |   Visit Website


              

Taylor Made Services Roofing, INC is a roofing contractor in Mobile, Alabama. They offer high-quality roofing services on both residential and commercial projects, providing superior services for the city's surrounding areas. They are dedicated to meeting the needs of their customers, offering unbeatable quality and unbeatable customer service.
Ratings for Taylor Made Services Roofing, INC
google
Reviews for Taylor Made Services Roofing, INC
amber a.
Taylor Made Services did a fantastic job replacing Hardie Siding on my office building. After 16 months and 3 other contractors I was at my wits end. Delayed start because of rain but once they started they were on the job for 7 days until completed. They didn't shy away from a job that required a lift or a messy one that required the removal of blackboard. Fair with additional cost when some frame rot was found. Crew showed up on time and cleaned up well after the job. After many many disappointing contractors I'm glad I put my trust in Taylor made. I plan on using them again.
derek s.
I worked with Jason (regional manager) throughout the whole process and he made things very easy for me. He provided a prompt estimate which included details of the warranty (best warranty of the companies for which I sought/received estimates). The estimate initially provided was the final cost, so no surprises between initial estimate and final cost. Roof was put on within days of signing an agreement (rain delayed starting date or it would have even been faster). Any questions/concerns were addressed promptly. Taylor Made really tries to make the whole process as frictionless as possible.
gene j.
Jason Impson was very helpful and thorough from the first contact to the last. He and his crew did an excellent job and completed all repairs and a new roof in one day! A couple of days later, the insurance company sent a roof inspector out to check everything so that we could get a fortified roof certificate. He said everything looked really good. We would gladly recommend Taylor Made Services Roofing to anyone. Services: Roof installation, Gutter cleaning, Roof damage repair
Photos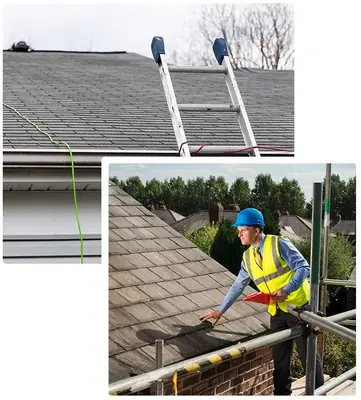 Business Hours
| | |
| --- | --- |
| Sunday: | Closed |
| Monday: | 8:00 AM - 8:00 PM |
| Tuesday: | 8:00 AM - 8:00 PM |
| Wednesday: | 8:00 AM - 8:00 PM |
| Thursday: | 8:00 AM - 8:00 PM |
| Friday: | 8:00 AM - 8:00 PM |
| Saturday: | 8:00 AM - 8:00 PM |
Nearby Lawyers and Law Firms