Simple Comfort Heating and Cooling, LLC
(205) 790-7203
Simple Comfort Heating and Cooling, LLC in Moody, Alabama is a premier HVAC contractor, air conditioning contractor, and air conditioning repair service. They are dedicated to providing the highest level of customer service and support to their clients in the greater Birmingham area. They pride themselves in ensuring they meet the needs of each and every one of their customers, while also offering competitive rates and unbeatable quality.
Ratings for Simple Comfort Heating and Cooling, LLC
google

facebook

yelp
Reviews for Simple Comfort Heating and Cooling, LLC
chance s.
I had an emergency happen on a Saturday. I reached out that day. I was able to immediately get someone. We scheduled the time for 3pm that same day. Once out to my house, the problem was fixed within 15 minutes. Richie was prompt and service was excellent. The pricing was quite reasonable too- especially for a weekend service! I found a regular AC service and recommend greatly.
jacob t.
Great experience!!! Called and they were able to be at my house in right around a hour! As soon as I described the issue he knew right where to go and had us back up and running in 5-10 mins. He went above and beyond to make sure we were taken care of and serviced. We will be calling them back for all service and issues in the future. Love that we can support a Moody based company too!
robert v.
I was pleased with the level of service I received. I was well taken care of and have no doubt that he was honest about my issue because he showed me what was going on with my system. I have no complaints at all. I would definitely recommend Simple Comfort to anybody with an HVAC problem. It's great to find a company who cares about solving their customers problems like this. I've been in customer service for a couple decades, and am gladly recommending Simple Comfort.
Photos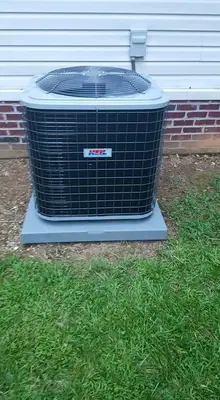 Business Hours
| | |
| --- | --- |
| Sunday: | 12:00 AM - 12:00 AM |
| Monday: | 12:00 AM - 12:00 AM |
| Tuesday: | 12:00 AM - 12:00 AM |
| Wednesday: | 12:00 AM - 12:00 AM |
| Thursday: | 12:00 AM - 12:00 AM |
| Friday: | 12:00 AM - 12:00 AM |
| Saturday: | 12:00 AM - 12:00 AM |
Nearby Lawyers and Law Firms