Central Plumbing & Heating Inc
(907) 562-2511  |   Visit Website


              

Central Plumbing & Heating Inc in Anchorage, Alaska is a one stop shop for all your plumbing needs. It offers a wide selection of services ranging from basic plumbing work to complex pipe and boiler repairs. Their employees are experienced, licensed plumbers who can provide you with quality service and advice. In addition to providing plumbing services, they also offer a range of bathroom supplies like toilets, showers, and sinks, as well as a selection of heaters, boilers, and other heating supplies. For all your plumbing and heating needs, Central Plumbing & Heating is the perfect choice for anyone in Anchorage.
Ratings for Central Plumbing & Heating Inc
google

facebook

angi

houzz

bbb

yelp
Reviews for Central Plumbing & Heating Inc
brian c.
Bought a product and was broken upon receipt, was told it needed to be packaged before shipping but there was no protective packing, just shipped in original box, company won't help replace and now I'm out $1,000. Will mever shop here again they could care less about people living in rural areas
jennifer b.
My Furnace was out, my elderly mom sleeping on a heated mattress pad for heat. Temps single digits. I was told that they could not make us a priority above normal scheduled appt with heat because thats not how they do things there. I will never use Central again. I called Diamond and they were here in 20 min and furnace fixed in 15 min. No issues.
ann v.
We had pipes that were frozen this morning. As it is Saturday, I could only dread how much this would cost us. The technician who called back to me gave me some really good advice about what we could do, avoiding those high charges without causing more damage. I believe that the technician was named Dan and he showed caring and concern for us as neighbors. He also assured us that if we needed someone to come out, to just call and someone would come over. That's the way you show that your business is good for the city!!!
Photos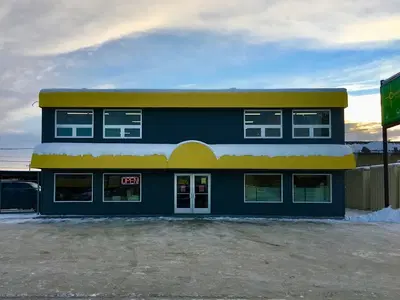 Business Hours
| | |
| --- | --- |
| Sunday: | Closed |
| Monday: | 8:00 AM - 5:00 PM |
| Tuesday: | 8:00 AM - 5:00 PM |
| Wednesday: | 8:00 AM - 5:00 PM |
| Thursday: | 8:00 AM - 5:00 PM |
| Friday: | 8:00 AM - 5:00 PM |
| Saturday: | 8:00 AM - 5:00 PM |
Nearby Home Repair Experts