KingFred
(205) 725-3464  |   Visit Website


              

KingFred, an electrical contractor located in Birmingham, Alabama, specializes in electrical repair and installation services. This company provides its clients with reliable and quality electricians to solve any of their electrical related issues. The company is certified and insured as well to help provide customers with the assurance of quality service. KingFred is known for its friendly customer service, quick response time, and professional electricians who pride themselves on doing the job right the first time.
Ratings for KingFred
google

bbb
Reviews for KingFred
abbi g.
My mother in law had to use this company through her home warranty and everytime she spoke with them they were extremely rude, curt, and unprofessional. So today they were supposed to come between 9-11 to finish our service and at 11:26 they were not here. I missed a job interview due to their poor punctuality. I called and said something about it being 11:26 and the woman said "I'm aware" so I replied with "oh y'all just come whenever you want even though people have other things to do" and now they refuse to come finish the service we paid for. I'm sure they'll mark this negative review as fake/fraudulent as they do with all the other negative reviews. Beware. These people are trash.
katrina k.
Imagine being disrespectful to an elderly woman for 2+ months & then scheduling an appointment for 9am & when you were called at 11:26am saying "I'm aware" because they were late. Then refusing service because someone addressed the issue that they had plans and had been waiting 2.5 hours. Just imagine marking all the bad reviews as fake/fraudulent because you don't want a bad name for YOUR bad service. YOUR disrespect. To all of you checking reviews before obtaining service through these people, they will mark this as fake/fraudulent but it is not fake or fraudulent. I am a real person & this is a real situation. Make your own decision but consider this situation before doing so. Respectfully to this company, run your business a bit better.
zoe j.
Arrived during my appt time. Was courteous, and resolved my issue with the dryer outlet faster than I expected! A coworker referred them and I am glad he did! Service: Electrical outlet & switch repair
Photos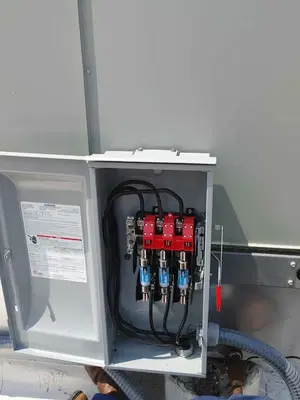 Business Hours
| | |
| --- | --- |
| Sunday: | Closed |
| Monday: | 9:00 AM - 5:30 PM |
| Tuesday: | 9:00 AM - 5:30 PM |
| Wednesday: | 9:00 AM - 5:30 PM |
| Thursday: | 9:00 AM - 5:30 PM |
| Friday: | 9:00 AM - 5:30 PM |
| Saturday: | Closed |
Nearby Lawyers and Law Firms