New Era Heating And Cooling
(205) 785-7988  |   Visit Website


              

New Era Heating And Cooling is an air conditioning contractor located in Fairfield, Alabama. They specialize in providing quality service to both residential and commercial customers in the area. They offer a variety of services, including repairs, maintenance, and new system installation and offer free estimates. Their customer service has earned them a positive reputation with their customers. With their dedication to customer satisfaction, New Era Heating and Cooling is committed to providing reliable and satisfactory work.
Ratings for New Era Heating And Cooling
google

facebook
Reviews for New Era Heating And Cooling

aqueelah r.
All I can say is WOW about New Era Heating and Cooling. Mr.Jamie was very knowledgeable about his craft. His level of service provided was unmatched. He was very professional, courteous and ready to work. This company come highly recommended for service. I will use them in the future for all of my seasonal services as well as any issues. Thanks New Era, Mrs. Evans Satisfied Customer Service: HVAC system repair
carolyn t.
This company offered quality service in a very professional manner. They came out in a timely manner and kept me updated on the service I needed. Would recommend to ours that are in need of quality professional service. I give this company on a scale of 1-10 and 10 being the best service ever a ten.
fran c.
Great company to do business with. Both my AC units went out and New Era provided me with a complete diagnosis on both units. I had several companies that came out that I was not satisfied with but New Era was thorough, professional, and gave me a very fair price below what I was previously quoted. The owner, Jamie is very knowledgeable, professional and answered all of my questions. The service technicians got me up and going now and I am COMPLETELY satisfied!
Photos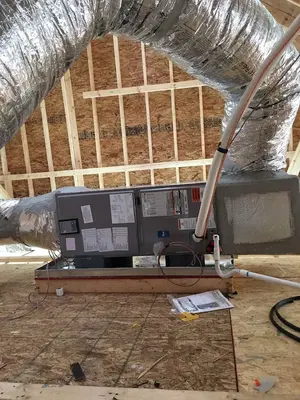 Nearby Home Repair Experts