Castle Air Heating and Air Conditioning LLC
3225 Bob Wallace Ave SW suite c
Huntsville, AL 35805
Get Direction
(256) 489-0831
Castle Air Heating and Air Conditioning LLC is a HVAC contractor located in Huntsville, Alabama. As an air conditioning contractor, they offer a variety of air conditioning repair services as well as installation and maintenance. They strive to ensure satisfaction for all of their customers and take pride in providing the highest quality work for any and all of their projects.
Ratings for Castle Air Heating and Air Conditioning LLC
google

yelp
Reviews for Castle Air Heating and Air Conditioning LLC

barbara d.
I called castle's heating and air at 8 30 am my heating problem was fixed by 11 30 am and it was at a fraction of the cost of what Blake hvac charge me months ago. Chris my technician was experienced knowledgeable courteous friendly and fast at his job. They won me over 100 percent and I would highly recommend them to all my family and friends thank you Castle for your time dependability and loyalty ...and big thanks to Amanda for her professionalism in customer service.....????????❤❤❤❤❤❤????????????????
laurie a.
Castle Air installed a new HVAC system for me a few weeks ago. The process itself was pretty by the book. However, the unit is extremely noisy, and I can't get anyone to return my calls to help me find a solution. I find it extremely ironic they use their Christian faith as a marketing tool, given that they're apparently a take-the-money-and-run type of business.
shannon k.
Chris and Amanda were phenomenal to work with. Both provided professional, accurate, and quality customer service. Amanda helped us with scheduling and financing as well as working with our home warranty company. Chris did the labor and provided excellent assistance and advice on how to keep our unit in top shape. Very happy with the service we received.
Photos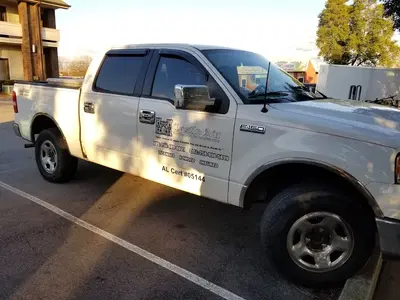 Business Hours
| | |
| --- | --- |
| Sunday: | Closed |
| Monday: | 8:30 AM - 4:30 PM |
| Tuesday: | 8:30 AM - 4:30 PM |
| Wednesday: | 8:30 AM - 4:30 PM |
| Thursday: | 8:30 AM - 4:30 PM |
| Friday: | 8:30 AM - 4:30 PM |
| Saturday: | Closed |
Nearby Home Repair Experts