US HVAC Services LLC
(256) 990-7964  |   Visit Website


              

US HVAC Services LLC, located in Madison, Alabama, is a highly regarded hvac contractor, air conditioning contractor and heating contractor. Customers look to US HVAC Services LLC as a go-to source for providing a wide range of HVAC services and solutions for all their needs. They have a team of professionally trained technicians who have the expertise and experience to handle all types of HVAC repair and installation projects, whether residential or commercial. US HVAC Services LLC prides themselves on customer satisfaction and strives to use the best quality parts and materials in the business. With their attention to detail and commitment to excellence, customers can trust US HVAC Services LLC to get the job done right the first time.
Ratings for US HVAC Services LLC
google

facebook

yelp
Reviews for US HVAC Services LLC
lydia g.
Poorly run, terrible business. They don't answer their own phones they send every call to an out of state answering service who just says someone will call you, literally no one called me until I called back the next DAY (still got answering service) but finally got a "technician" call back who didn't know who he was calling, zero details I had explained to the answering service got passed on, and the "technician" started going on about some Home Warranty company.... uh no no no, that is not why I called, I just need HVAC repair. Not a 20 hour wait in 90 degree heat with absolutely zero follow-through. Edit: See the owners response below. No one at their actual company answers the phones or calls back the people who leave messages with the answering company. You are just pawned off and then they try to sell you a plan. The owner can't even reply to a terrible and ongoing situation (call right now. bet you won't actually get them.) without throwing in ANOTHER sales pitch. What a shady s
gary w.
Replaced part and A/C started working. Tech was knowledgeable and fixed the issue in minutes.

john g.
Great all-around experience. Got a call back within 5 minutes of sending a message out, and they met me on time the same day for a quote. The price was more than reasonable, and they did a full replacement within 3 days. I would recommend them to anyone as they will be my first call from here on out. Service: Repair HVAC
Photos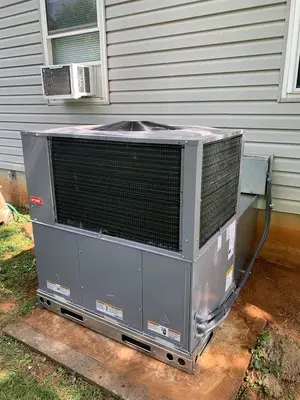 Business Hours
| | |
| --- | --- |
| Sunday: | 12:00 AM - 12:00 AM |
| Monday: | 12:00 AM - 12:00 AM |
| Tuesday: | 12:00 AM - 12:00 AM |
| Wednesday: | 12:00 AM - 12:00 AM |
| Thursday: | 12:00 AM - 12:00 AM |
| Friday: | 12:00 AM - 12:00 AM |
| Saturday: | 12:00 AM - 12:00 AM |
Nearby Home Repair Experts