Double U fencing and construction
(334) 368-4565
Double U Fencing and Construction in Prattville, Alabama is a handyman and remediation service providing debris removal services for local homes and businesses. They specialize in fence and construction work, providing experienced fence contractors to their clients. With a team of knowledgeable professionals, the business offers debris removal, repair work, and installation services to keep the local area looking great.
Ratings for Double U fencing and construction
google
Reviews for Double U fencing and construction
kathy s.
We have also been promised a receipt and the work was good for a year a,nd that has not happened.We have been since May 2023 with our deck. Just got done and we have warped boards in a week of the completion. My husband is now trying to fix our deck. We have texted and called with no response. The cost was over priced for how it is. Would not recommend this company
buck t.
We had a few hiccups with this company. They initially installed the wrong size gates on my fence and although they eventually returned and replaced one with the correct size, they didn't replace the other. Then, they didn't ground the new hotwire they installed sufficiently which may have led to the solar fence charger burning out after only a couple of months. The most frustrating part was the repeated assurances he would return to correct the problem but he never did. Eventually he just stopped taking my calls and ghosted me. I ultimately gave up and had to correct the problem myself. Service: Fence installation
tina l.
I don't recommend this company. Left my gate all messed up after months of stating he would fix it and one side of my fence is missing about 6 boards which he also stated he would correct. No customer service and doesn't stand by his work. We had to get all permits, and getting the utility lines marked. He did nothing. Doesn't answer calls or responds to messages. Plus doesn't come when he says he will. Save yourself a headache and use a different company. If I could leave negative stars I would. Services: Privacy fence installation, Wood fence installation
Photos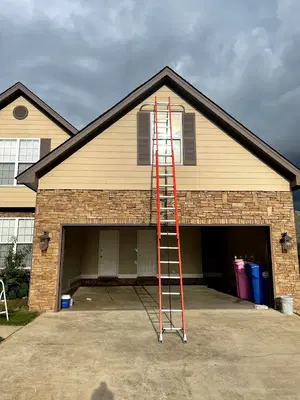 Business Hours
| | |
| --- | --- |
| Sunday: | Closed |
| Monday: | 7:00 AM - 5:00 PM |
| Tuesday: | 7:00 AM - 5:00 PM |
| Wednesday: | 7:00 AM - 5:00 PM |
| Thursday: | 7:00 AM - 5:00 PM |
| Friday: | 7:00 AM - 5:00 PM |
| Saturday: | 7:00 AM - 12:00 PM |
Nearby Home Repair Experts