I AM Roofing
(334) 245-8580  |   Visit Website


              

I AM Roofing is a roofing contractor based in Prattville, Alabama. They provide roofing services such as repairs, installations, and inspections. I AM Roofing's staff of experienced professionals are dedicated to providing customers with quality services that are completed on time and on budget. They use only the best materials and workmanship to ensure long-lasting, reliable roofing solutions.
Ratings for I AM Roofing
google

yelp
Reviews for I AM Roofing
fitz f.
These folks are the best of the best. From their first interaction until the last shingle is installed (and after) I AM Roofing is with you every step of the way. They are very polite, knowledgeable, and do what they say they'll do. I wish I had another roof that needed to be installed. It was such a pleasure. I love my roof! Thank you so much! Services: Roof inspection, Roof repair, Roof installation

kimberly t.
I have not used this business but interacted with one of their employees (or possibly the owner) via unsolicited phone call. When asked to be removed from the list they paid for, I was met with an argumentative and unprofessional response. I would not want a company that condones this type of behavior to be working on my home in any capacity.
timothy t.
I Am Roofing is the go to for all your roofing needs! The team is professional, efficient, and will go the extra mile every single time! Phil Bevilaqua was an absolute pleasure to work with! He will listen to your needs, and follow through on everything he says! 5 stars!!
Photos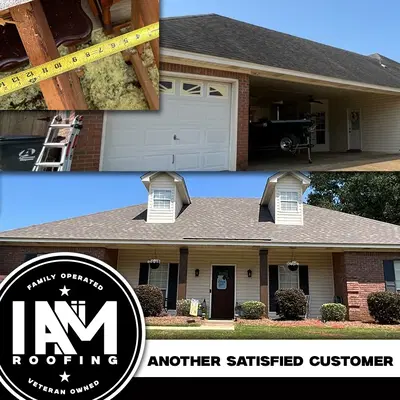 Business Hours
| | |
| --- | --- |
| Sunday: | 12:00 AM - 12:00 AM |
| Monday: | 12:00 AM - 12:00 AM |
| Tuesday: | 12:00 AM - 12:00 AM |
| Wednesday: | 12:00 AM - 12:00 AM |
| Thursday: | 12:00 AM - 12:00 AM |
| Friday: | 12:00 AM - 12:00 AM |
| Saturday: | 12:00 AM - 12:00 AM |
Nearby Lawyers and Law Firms