Sheppard Services, LLC.
(251) 443-0700
Sheppard Services, LLC, a business registered in Theodore, Alabama, provides industrial electric services such as electric motor repair shop, machine shop, metal fabrication, and electrician services. It serves customers within the local area by offering a wide range of services. The business specializes in the repair and servicing of industrial machines and equipment, including electric motors, pumps, and electric switches. Additionally, they offer customized services for metal fabrication, pressure welding, and aluminum fuel tanks as well as many related services. Their knowledgeable technicians are available to discuss any specific needs or requirements. With Sheppard Services, LLC, customers can be sure to receive the highest quality services in the region.
Ratings for Sheppard Services, LLC.
google

yelp

facebook
Reviews for Sheppard Services, LLC.
sarah e.
Exceptional business! I cannot recommend their service enough! Sheppard Services was extremely professional and provided service in a timely manner. After trial and error from other servicers, they were able to fix my car and have it running again! Sheppard Services will provide top notch, affordable service without sacrificing time. If you need your car repaired, you're in good hands with them.
k m.
Very helpful and very knowledgeable.
aaron w.
I contacted them after recommendation from B and B. They where only interested in pushing me into buying a new motor, I wanted 2, 5 hp motors tested had zero intention of that just wanted to upsale me! I need to know what's wrong with what I have… it could be as simple as the capacitor wires in the wrong place.
Photos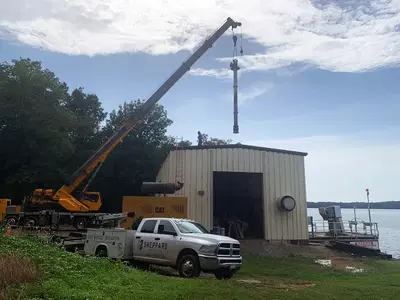 Business Hours
| | |
| --- | --- |
| Sunday: | Closed |
| Monday: | 7:30 AM - 4:30 PM |
| Tuesday: | 7:30 AM - 4:30 PM |
| Wednesday: | 7:30 AM - 4:30 PM |
| Thursday: | 7:30 AM - 4:30 PM |
| Friday: | 7:30 AM - 4:30 PM |
| Saturday: | Closed |
Nearby Home Repair Experts