Current Electrical and Generator Services
(256) 880-1880  |   Visit Website


              

Current Electrical and Generator Services, located in Laceys Spring, Alabama, is owned and operated by a certified electrician with over ten years of experience. This generator shop not only offers excellent electrical services, but also specializes in working with commercial-grade generators. The staff offers a variety of repair and installation services to ensure that their customers' electrical and generator needs are met.
Ratings for Current Electrical and Generator Services
google

angi

facebook

bbb

yelp
Reviews for Current Electrical and Generator Services
danny w.
Awesome company to work with. They took care of every issue from set up to final installation. Soon after we lost power for several days. We invited our neighbors over for a generac party. Worked perfectly.
ellis l.
Their Generac installation crew worked tirelessly to get our generator installed, having to overcome numerous difficulties due to the age of our house. Many unforeseen issues (mostly because of code upgrades) were encountered and overcome. What would have normally been a nominal 4 hour task required almost 12 hours and was finally completed after dark. Can't say enough about how much effort this dedicated team put in.
lar l.
Just had a 24KW Generac installed this week. Could not be happier with the support I received from Current Electrical and Generator Services. From placing the order with Mike, to getting on the schedule with Debra, everything was very smooth. Shane, Cody, and Kyle showed up ready to do the installation on the scheduled day. They were very polite, friendly, and knowledgeable. Answered every question we had. Went over the generator with us. We had done our research and the reason we went with Current Electrical, was they use in-house personal to do the work. There were no outside contractors. If you are planning on getting a Generac installed, I highly recommend using Current Electrical and Generator Services.
Photos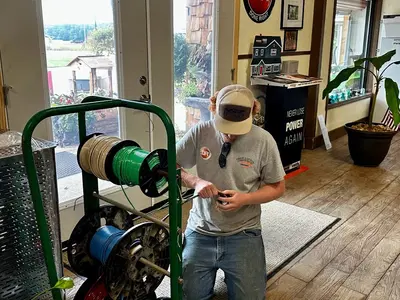 Business Hours
| | |
| --- | --- |
| Sunday: | Closed |
| Monday: | 7:30 AM - 4:00 PM |
| Tuesday: | 7:30 AM - 4:00 PM |
| Wednesday: | 7:30 AM - 4:00 PM |
| Thursday: | 7:30 AM - 4:00 PM |
| Friday: | 7:30 AM - 4:00 PM |
| Saturday: | Closed |
Nearby Home Repair Experts