Erie Home
(256) 325-7001  |   Visit Website


              

Erie Home is a roofing contractor located in Madison, Alabama. This business specializes in roof repairs and installations for residential and commercial properties. Services include new roof installation, roof replacement, roof maintenance and repairs, skylight installation, gutter repair, and residential siding. The company's work is quality-assured, and all materials and labor are done to the highest standards. Erie Home is also certified by the National Roofing Contractors Association, ensuring the best roofing solutions for customers.
Ratings for Erie Home
google

ubereats

yelp
Reviews for Erie Home
nathan s.
Sales staff, Garrett and Ted, was very professional. Their presentation was extremely thorough and informative. Bill tye installer called with an installation date weeks before I expected it. Despite a major thunderstorms, the install crew did their job very quickly and thoroughly and worked right up to dark. Clean up took a second visit to get the rest of nails and debry. My attic seems to be around 10-20 degrees cooler. Services: Roof repair for storm & wind damage, Attic venting, Roof installation, Roof damage repair
tracy k.
They overcharged my father in law 31,000 on his shingle roof! They are scam artists. He is elderly and trusted these people, now they refuse to answer his call!
kim m.
They were scheduled to come out on Saturday however around the time that they were supposed to show up they called saying that they were delayed at another job and that they would be here tomorrow. When they showed up they got to work quickly and finished in one day. communication was wonderful. The whole experience was amazing from the tearoff to replacing bad decking to putting on my new fabulous looking shingles. it's definitely very pricey but we found a middle ground where we could do monthly payments on a budget that would work for us. I am totally satisfied with the work that was done. They even fixed one of the corners of the house that had a hole in it. Services: Roof inspection, Roof repair, Roof installation
Photos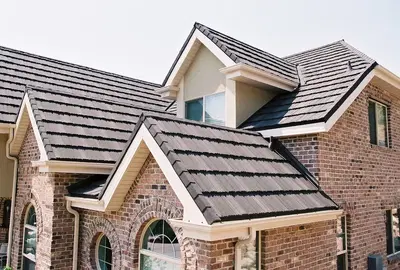 Business Hours
| | |
| --- | --- |
| Sunday: | 12:00 AM - 12:00 AM |
| Monday: | 12:00 AM - 12:00 AM |
| Tuesday: | 12:00 AM - 12:00 AM |
| Wednesday: | 12:00 AM - 12:00 AM |
| Thursday: | 12:00 AM - 12:00 AM |
| Friday: | 12:00 AM - 12:00 AM |
| Saturday: | 12:00 AM - 12:00 AM |
Nearby Home Repair Experts