Jimmy Day Plumbing Inc.
(334) 270-1783
Jimmy Day Plumbing Inc. is a small business located in Montgomery, Alabama that provides plumbing services to its customers. Despite its size, it provides excellent customer service and quality work in every job they take on, ensuring that its customers are satisfied with the results.
Ratings for Jimmy Day Plumbing Inc.
google
Reviews for Jimmy Day Plumbing Inc.
justin k.
I called on Monday and had someone at the house the next day to install two toilets. One had a broken flange once I disassembled it and didn't want to mess with it. The techs were done installing two toilets in under two hours b/c I had removed both prior to their arrival. Timely and a really reasonable price. I will be using them for our next call when needed. Thanks!

karen b.
Excellent, friendly service. Really professional
tyler d.
This company has been repairing my family's homes for decades. I've seen the owner stop by late at night when I was a kid to fix our upstairs water heater because his techs were still tied up with earlier jobs. Both owners are pillars of the community and outstanding role models to youth organizations in town they've volunteered with. As an adult this company has always been there for my plumbing needs and even helped me find qualified help if the job wasn't in their wheelhouse. Trust this company like a family member but they do better work than any of my siblings ????
Photos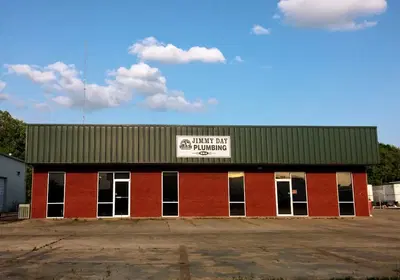 Business Hours
| | |
| --- | --- |
| Sunday: | Closed |
| Monday: | 7:00 AM - 5:00 PM |
| Tuesday: | 7:00 AM - 5:00 PM |
| Wednesday: | 7:00 AM - 5:00 PM |
| Thursday: | 7:00 AM - 5:00 PM |
| Friday: | 7:00 AM - 5:00 PM |
| Saturday: | Closed |
Nearby Home Repair Experts