Ala Roofing & Construction LLC
(706) 562-4586
Ala Roofing & Construction LLC in Phenix City, Alabama is a roofing contractor, bathroom remodeler, and dry wall contractor that has been serving the area for more than 19 years. They provide quality craftsmanship for both commercial and residential properties. They take pride in offering professional and cost effective solutions for all of their clients' roofing and construction needs.
Ratings for Ala Roofing & Construction LLC
google
Reviews for Ala Roofing & Construction LLC

justin s.
Cortese and Jeffrey are CON ARTISTS! They signed up for our lead generation service and we sent them 4 quality customers. They then cancelled their credit card number and never paid us. They stole hundreds of dollars from us. DO NOT TRUST ALA ROOFING THEY WILL TAKE YOUR MONEY AND RUN! BEWARE! PROCEED AT YOUR OWN RISK!
dave g.
Filed a warranty claim with Choice Home Warranty and this is the company they used. I was given an appointment time of 3-8 pm but they never showed. I tried call but couldn't leave a message. Choice Home Warranty called and they (Choice Home Warranty) were told by this company that I would be contacted. Glad I didn't actually pay them. Seems like the reviews are true. Stay far away from this company. They do not seem to be professional at all.
dana w.
Do not trust this company to do any work. Hired them to do my roof, they came out gave an estimate we paid and haven't heard from them since, after numerous phone calls. A Lawsuit is in progress. Service: Roof installation
Photos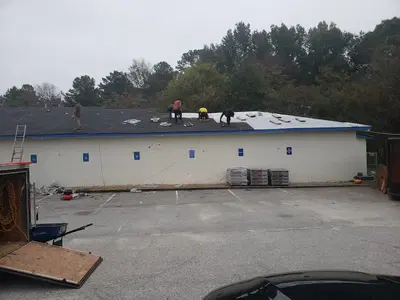 Business Hours
| | |
| --- | --- |
| Sunday: | Closed |
| Monday: | 8:00 AM - 5:00 PM |
| Tuesday: | 8:00 AM - 5:00 PM |
| Wednesday: | 8:00 AM - 5:00 PM |
| Thursday: | 8:00 AM - 5:00 PM |
| Friday: | 8:00 AM - 5:00 PM |
| Saturday: | 8:00 AM - 5:00 PM |
Nearby Home Repair Experts